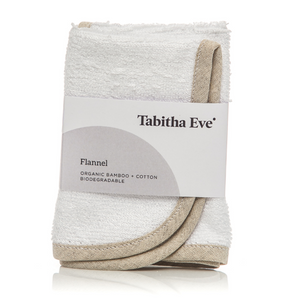 A soft bamboo flannel is pure luxury. The bamboo is naturally antibacterial and grows in abundance without the need of fertilisers or pesticides, it is even naturally irrigated. Bamboo is an extremely useful material which can be made into so many different types of products including fabric.
This natural bamboo flannel has been handmade to last with high quality materials however when the time to replace it eventually comes then it can be put into your compost. Cut it up carefully and place in the compost to biodegrade.
Perfect for those with sensitive skin and great for babies too, the bamboo flannel is hard wearing yet super soft and absorbent.
THE BEST BITS
Super Soft & Naturally antibacterial
Made from Organic Bamboo & Cotton
Ideal for sensitive skin
Handmade in the UK