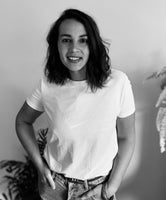 About us
A few years ago, my family and I decided we wanted to start making changes to live a more sustainable life. When I first looked around our home I realised that we were surrounded by single use plastic. It felt quite daunting to begin with but step by step we changed our habits and started our path to living more sustainably.
I believe that living a zero waste life is a journey. By taking simple steps we can start to reduce our single use plastic and play our part in looking after our beautiful planet. The idea for creating a platform that would help other people find sustainable, plastic free products was born. Did you know, if we all switched to reusable cups, we would divert 500 billion takeaway cups from landfill every year!!
Reducing single use plastic is at the core of everything that we do, and our aim is to bring you plastic free, sustainable, zero waste,  products for everyday life. When you order from us you will not receive any plastic packaging with your order, and you can be happy in the knowledge that you are supporting a small business wanting to make positive changes to the planet.
Eco-Packaging Alliance
We are proudly a member of the Eco-Packaging Alliance which is an important connection to the validation of our sustainability efforts. We choose environmentally sustainable packaging and we are thrilled our packaging is eco-friendly certified. Let us be part of your sustainability journey.