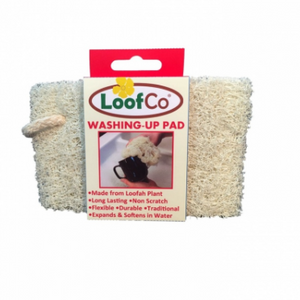 This is a great alternative to plastic washing up pads! These loofahs are hand made from layers of natural loofah plants, each pad will last for months with normal use and when worn out can be composted.
A 100% biodegradable alternative to plastic washing-up sponges. When immersed in water it swells up to become a soft, spongy and flexible pad. It's soft enough for non-stick pans and supple enough to fit into mugs. Each pad has a convenient cotton hanging string. Flattened for transport to save space.
Hang to dry front he cotton string between uses and can also occasionally be washed in the washing machine or by hand if desired.
THE BEST BITS
Vegan
Compostable
100 % plastic free (including the sticker on the back which is made from cellulose)
Set of 2 pads